Our exhibit is inspired by Ekphrasis, a Greek word defined as writing that describes or explains other art. We add that art can describe or explain writing.
---
The Lamorinda Arts Council is pleased to invite artists to submit 2D or 3D artwork and authors to submit a written entry for the 2023 Ekphrasis Collaborative Exhibit at the Art Gallery at the Orinda Library in May 2023.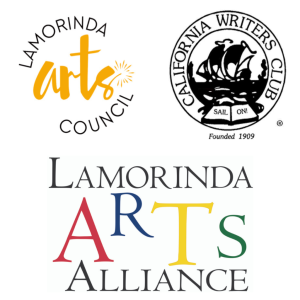 This creative ekphrastic project is a collaboration of the California Writers Club, Diablo Branch (CWC), the Lamorinda Arts Alliance (LAA) and the Lamorinda Arts Council (LAC). The culmination of the project will be an exhibition of fine artworks that inspire literary works, and literary works that inspire fine artwork, all on display to be enjoyed by the public and fellow art and literary enthusiasts.
Click HERE for the detailed Prospectus
Click HERE for a detailed Summary of Events
The origins of ekphrasis were described as a detailed description of a work of visual art as a literary device. Our intention is to expand this idea into other directions, e.g. visual artists responding to a literary piece that moved them; a writer who may not 'describe' the work they are viewing, so much as where it takes their imagination, their emotions, and their thoughts. Our unique two-way ekphrastic teams include visual artists responding to a literary piece and authors responding to visual artwork.
---