Welcome to the Lamorinda Arts Council
---
The mission of the Lamorinda Arts Council is to ignite and sustain artistic expression and appreciation for all ages throughout Lamorinda.
We are an engaged group of volunteers and donors who develop and produce events, partner with professional organizations and artists, give financial support and awards, and advocate for a vibrant, local culture of visual, performing, and literary arts.
---
What's Happening Now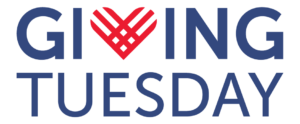 Thank you for Supporting the Arts
Tuesday Nov. 30th was Giving Tuesday for 2021! The arts community, globally and right here at home, has faced immeasurable challenges these past 20 months. Through it all, our dedicated volunteers and board members have worked hard to bring thoughtful, creative, inspiring programs to our community. We offer artists and art lovers alike the opportunity to be engaged in artistic expression and appreciation in a safe environment.
It is not too late to donate to Lamorinda Arts Council & support the arts in your community.
LamorindaArts.org/Donation
---
Order Your 2021 Mixology Kits
Mixology Kits are now available - and make perfect gifts for the holidays! Order your kits HERE.
Mixology Kits are $50 each and contain everything you need to make two different kinds of cocktails, except for the alcohol which must be purchased separately. Throw your own Art of Mixology party and buy all five kits for $200 ($50 discount).
There are two recipes per kit, and each recipe serves 6!
Click HERE for more info on kit pickup dates in Orinda Theatre Square and Orinda Library.
---
Register for 19th Annual High School Visual Arts Competition
Registration for the 19th Annual High School Visual Arts Competition is OPEN to students who live or attend school in Lamorinda, including all schools in AUHSD! We accept entries in four categories: 2D, 3D, Photography, and Digital Art.
Click HERE to learn more about VAC.
Click HERE to register online!
Making a Case for Funding the Arts
Lamorinda Arts Council recommends this article from Inside Philanthropy outlining MacKenzie Scott's convincing case for funding the arts.
Click HERE for a PDF copy of the article with links to sources cited throughout.
---
Lamorinda Arts Council Programs
Since March 2020, Lamorinda Arts Council has shifted our programming, events, and exhibits to a virtual format. Click to see details on our current programs.
Lamorinda Arts Council    
Mail: PO Box 121, Orinda, CA 94563   
Email:
info@lamorindaarts.org
Phone: 925-359-9940