Del Rey Elementary in Orinda is requesting $500 for assistance with its production of Suessical. LAC has granted $300 to education grant applicants that applied in 2020 and 2021. Jenny Rosen of Community Engagement Committee proposes we grant $300 for this project.
Del Rey is returning to producing a live musical performed by its 4th and 5th grade classes. Approximately 42 students are participating. They contracted with Town Hall Education. They would also like to secure a professional caliber videographer who would (a) live stream in the event that they can't perform before a live audience and (b) produce a recording that can be viewed via download or DVD for families and friends who are unable to see the performance in person. Rehearsals began in Nov 2021, and shows are scheduled for Mar 24 and 25, 2022.
Del Rey will acknowledge LAC on its playbill/program that will be printed and distributed at each performance.
---
Please respond via electronic vote below. E-voting is open for 72 hours from the time the motion was sent via email and requires approval by a majority of the entire board to pass.
---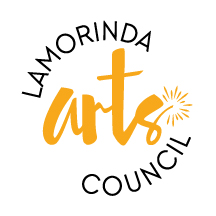 MAIL
PO Box 121
Orinda, CA  94563
PHONE
925-359-9940
ACCOUNTING NUMBERS
EIN #: 94-6094855
DUNS #: 198460164
Cage #: 6TTA9