04feb(feb 4)10:00 am03mar(mar 3)6:00 pmArt Gallery at the Orinda Library: 16th ANNUAL ARTS AMBASSADORS K-8 STUDENT ART EXHIBITONE Reception for Orinda Students & Families, Th Mar. 2, 4:30 – 6 pm; 5-6 pm musical performance in Library Auditorium (february 4) 10:00 am - (march 3) 6:00 pm Art Gallery at the Orinda Library, 26 Orinda Way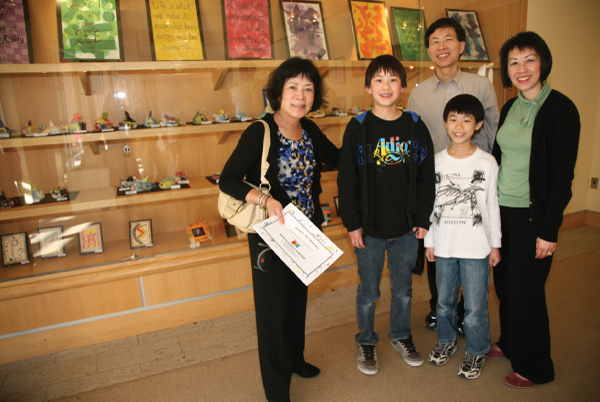 Event Details

The Lamorinda Arts Council (Council) invites the public to stop by to view the wildly creative artwork on display during February as part of the 16th Annual K-8 Arts Ambassadors (AA) exhibit in the Art Gallery at the Orinda Library, 26 Orinda Way. View Moraga student art Feb. 4 to 16 and Orinda student art Feb 16 to Mar 3. Meet Orinda student artists, their families and teachers at a reception and presentation of AA ribbons on Thu. Mar. 2 from 4:30 – 6 p.m., musical performance 5-6 pm in Library Auditorium.

Council Ex. Director Ani Breslin said, "Art Educator co-chairs Jill Hudson for Moraga schools and Janet Robinson for Orinda schools deserve a big thank you from all of us. They are doing the hard work of organizing delivery and return of student artwork to and from the gallery. They also curate the entire show, which fills the the gallery."

AA 2023 is a colorful way to provide the public with an overview of the visual arts programs in Moraga and Orinda K-8 schools. The smiles on student faces are heartwarming as they recognize their artwork in the gallery and receive their AA ribbons.

AA began in 2006 and has been through many iterations. In the past, the following organizations have encouraged, expanded and supported AA: Orinda Network for Education, Lafayette Partners in Education and Moraga Education Foundation. But the biggest thank you always goes to our local volunteer art educators, students and their parents who ensure the gallery looks its best.

This exhibit runs Feb. 4 through March 3 during normal Library hours in the Art Gallery at the Orinda Library at 26 Orinda Way. Hours are Mon. – Thur., 10 a.m. – 8 p.m., Fri. – Sat., 10 a.m. – 6 p.m., closed Sun. The Library is closed all day Mon. Feb. 20. Call 925.254.2184 for more information about the Library or visit www.ccclib.org/. Email the curators with questions at gallery@lamorindaarts.org.

To learn more about the Council go HERE.. To donate to the Council so that we may continue to include local youth in our art programs go HERE.

The mission of the Council is to ignite and sustain artistic expression and appreciation for all ages throughout Lamorinda. If you are interested in visual, performing or literary arts, please join us in keeping the arts alive. We are an engaged group of volunteers and donors who develop and produce events, partner with professional organizations and artists, give financial support and awards, and advocate for a vibrant, local culture of visual, performing, and literary arts.
Time

February 4 (Saturday) 10:00 am - March 3 (Friday) 6:00 pm
Location

Art Gallery at the Orinda Library

26 Orinda Way