Note: Click on the boxes below to learn more about each event.
20feb(feb 20)5:30 pm13dec(dec 13)4:00 pmFeminizing Permanence ExhibitA Recognition of Women Artists in Saint Mary's College Museum of Art Collection(february 20) 5:30 pm - (december 13) 4:00 pm Saint Mary's College Museum of Art, 1928 Saint Mary's Road
Event Details

The exhibit recontextualizes the work, spanning centuries and cultures, to highlight a wide range of themes while collectively speaking to the contributions of women in the arts and their shared journeys towards parity. Feminizing Permanence invites visitors to consider the underrepresentation of women artists in the permanent collections of museums across the country.

Feminizing Permanence's overarching theme speaks to a recent study published in ARTnews. This study revealed that only 11 percent of works in the nation's major museum collections are works by female artists.  Despite awareness of women not being equitably represented, few improvements have been made in the field. Feminizing Permanence addresses this situation, inviting visitors to discover and explore a wide range of themes that connect the forty women across time, race, culture, and artistic practice.

"Feminizing Permanence celebrates women artists included in the Saint Mary's College Museum of Art's permanent collection despite a structure that has historically marginalized female artists. Moreover, the exhibition creates a space for dialogue and considers how this conversation has impacted and can impact our museum," shares curator April Bojorquez.

Chronologically presenting work from 1876 to 2014, three gallery spaces display a variety of artistic practices and mediums, including oil paintings, watercolors, photographs, lithographs, etchings, prints, and mixed media.  The genres and subjects of art span from local fauna landscapes and stylized animal prints to portrait photography and abstract expressions.

The exhibit, running in alignment with Saint Mary's College of California's 50th anniversary of admitting women to the college, is part of a larger campus-wide celebration of creative expression and recognition of women. Go here for more information.
Time

February 20 (Thursday) 5:30 pm - December 13 (Sunday) 4:00 pm
Location

Saint Mary's College Museum of Art

1928 Saint Mary's Road
12jul2:00 pm4:00 pmPainting Demonstration by Catherine Fasciato2:00 pm - 4:00 pm Alamo Women's Club, 1401 Danville Blvd. Alamo, CA 94506
Event Details

Join us for our special July 2020 meeting with Oil Painter

CATHERINE FASCIATO

July 12th, 2020

Sunday Afternoon Meeting at 2:00 pm

Alamo Women's Club, 1401 Danville Blvd., Alamo, CA

Catherine Fasciato was born in Hong Kong while it was still a British Colony and lived there until she was nine when she moved to England, the rugged Yorkshire countryside with its bleak weather and wild moorlands.  There she developed her love of drawing animals, mostly horses whilst on long walks in the country.  She returned to Hong Kong for four years and then came to California, making it her home in 1976.

Her love of the ocean stems from her childhood living in Hong Kong and swimming in the sea as well as long journeys aboard ocean liners with nothing but the sea and sky to look at as her parents loved to travel and her mother preferred going by sea rather than by air. Today she can often be found painting the California coast at Pacifica, Carmel and Mendocino.

She is a signature member of American Impressionist Society, California Plein Air Painters and Monterey Bay Plein Air Painters, associate member of Oil Painters of America and the California Art Club.

Her works have been described as dramatic and capturing the mood or essence of whatever subject she paints, be it landscape, seascape, skyscape, portrait or still life.  She loves to capture the spirit of the elements.
Time

(Sunday) 2:00 pm - 4:00 pm
Location

Alamo Women's Club

1401 Danville Blvd. Alamo, CA 94506
12jul2:30 pm4:30 pmWalk the Park & See Some Art2:30 pm - 4:30 pm Orinda Community Center Park, 28 Orinda Way
Event Details

The Lamorinda Arts Council invites you to get some exercise by walking the Orinda Community Center Park, located just left of the Orinda Community Center at 28 Orinda Way, on July 12th from 2:30-4:30pm. Along the way, you will see beautiful art from seven exhibitors at the Art Gallery at the Orinda Library and the Art Gallery at Wilder.

We are strictly following guidelines set forth by the CDC and the City of Orinda for safety and protection against the spread of Covid-19. Masks must be worn at all times and attendees are required to keep 6 feet of distance between non-family members. Artwork cannot be touched or handled by viewers.

Come outside to get some exercise and enjoy some artwork along the way!
Time

(Sunday) 2:30 pm - 4:30 pm
Location

Orinda Community Center Park

28 Orinda Way
19jul2:00 pm4:00 pmART EMBRACES WORDS ZOOM WEBINARARTISTS PAINT WITH COLORS; WRITERS PAINT WITH WORDS. TOGETHER THEY ENRICH OUR COMMUNITY2:00 pm - 4:00 pm Zoom
Event Details

Join us for the Lamorinda Arts Council's free Art Embraces Words Zoom Webinar

Our Live Zoom webinar is hosted by an emcee featuring emerging writers reading excerpts from their works while images of visual artwork by local artists are displayed in surrounding Zoom windows. Artists who participate will be introduced and answer questions about their artwork. Portions of the event will be recorded and uploaded to social media. In this way the art still "embraces" the spoken words.

To participate as an author and/or artist at this event, or to register as an audience member, go to https://lamorindaarts.org/art-embraces-words.  Artwork is videoed and uploaded to our social media sites; go here to view a YouTube video from a recent program.

Questions? Contact us at literary@lamorindaarts.org

Many thanks to those who make this program possible: our generous sponsor, Lafayette Community Foundation and our in-kind supporters: Art curator Bill Carmel, MFA; Program Manager Shelly Rose; and Lafayette Park & Trails Staff.
Time

(Sunday) 2:00 pm - 4:00 pm
21jul7:00 pm8:30 pmJuly 2020 Board Meeting7:00 pm - 8:30 pm Online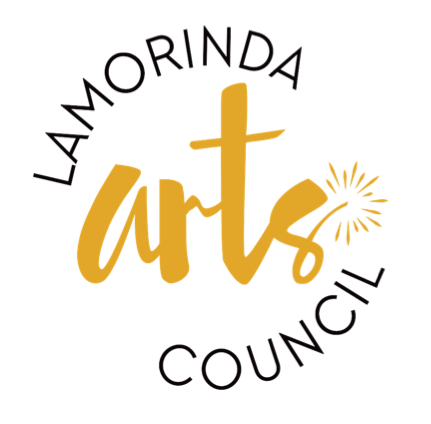 Time

(Tuesday) 7:00 pm - 8:30 pm